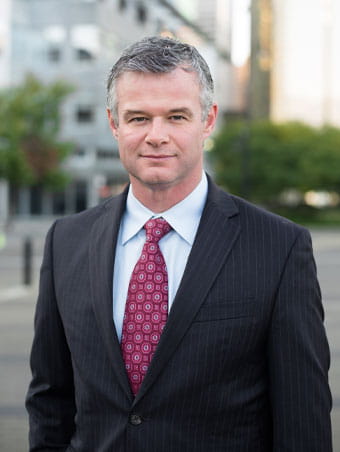 Bob
Thompson,
BSc, CIM®, PFP. AIFP
Senior Portfolio Manager
Private Client Group
When Bob Thompson started university, he thought he was headed towards a career in medicine. He graduated from Simon Fraser University with a Bachelor of Science (BSc), but with his family facing financial adversity, achieving financial security became first an interest and then a passion. Bob is now a Certified Investment Manager and Accredited Investment Fiduciary professional with more than 20 years of experience in the financial services industry.
Over the course of his career, Bob has established himself as a respected portfolio manager and one of Canada's leading authorities on customized investments. With an in-depth knowledge and scientific approach to financial markets, Bob and his team help institutions and select clients to meet their specialized financial goals.
He has won numerous awards for portfolio management, and has established himself as a sought after media resource and industry speaker. He is the author of Stock Market Superstars: Secrets of Canada's Top Stock Pickers, a "must-read" for both investors and portfolio managers. His perspective and insights into markets have been featured in Maclean's, the Globe and Mail and the Financial Post, and he is a popular guest on Bloomberg Canada, Business News Network and CBC News, among others. Bob is also a frequent guest speaker at international investment conferences on portfolio strategy and in specialized investments.
Bob is actively involved with the community as a member of Canada Company: an organization committed to developing and supporting initiatives that help our men and women of the Canadian Armed Forces. He has also been a licensed pilot since the age of 16, and notes flying as one of his passions in life.
The Chartered Investment Manager® (CIM®) Designation builds the skills and experience we need to serve a more sophisticated financial client or institution. Financial professionals who hold the CIM® designation are eligible for registration as a Portfolio Manager in Canada. They have expertise in providing money management services to high-net-worth and institutional clients, and they understand the application of portfolio management in the context of Canadian markets and regulatory requirements
What do these designations mean for you? They mean that when you work with an investment consultant who has taken the time to complete these designations, you're working with someone who is well-versed in modern concepts of investment advice, is educated enough to understand how your individual investments are being managed and how they work together – no matter how complex it may be. These skills, along with a commitment to advanced education, enable them to provide you with the kind of service that you not only want, but deserve.