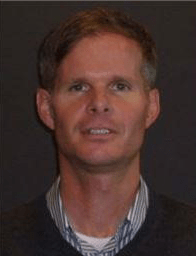 Mike Hope
Head Trader, Private Client Group (PCG), Raymond James Ltd.

Mike Hope began his trading career in 1993, originally with Mcdermid St. Lawrence Chisholm Ltd., now Raymond James Ltd., as a junior trader. He quickly moved into the Senior Desk and Proprietary Trading roll until he advanced to Head Trader in 2011. As Head Trader, Mike oversees and manages all aspects of equities and options trading for the Private Client Group (PCG) at Raymond James Ltd.
As part of our team of strategic professionals, Mike works with our financial advisors and portfolio managers to help source liquidity as well as provide alternative trading solutions and strategic guidance on a broad range of financial securities both domestic and International. Mike has also sat on various industry planning committees, regulatory panels and exchange working groups.
Born and raised in Vancouver, Mike finished his International Trade studies at BCIT. His appreciation for travel and other cultures took him to Japan where he spent two memorable years working (instructing and event planning) on the ski hills of Japan.
Mike, through his strong commitment to community, volunteering, youth sports, family and his health conscience approach to life, has lived his entire life surrounded by competitive sport and athletics as both player and coach, commitments he feels are key motivators to always do better.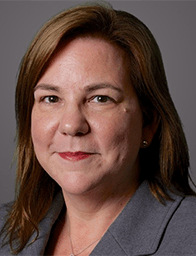 Patricia Chartrand
Senior Trust Advisor, Raymond James Trust (Canada)
Patricia Chartrand is a Senior Trust Advisor working out of our Vancouver corporate office. Prior to joining Raymond James Trust (Canada), Patricia was a Trust and Estate Consultant for 10 years with a bank-owned trust company.
As part of our team of wealth professionals, Patricia specializes in building client relationships, assessing clients' needs as well as identifying and providing appropriate trust services to help with the effective execution of trust services roles.
Among her prior work experience during her 22 years at that bank, she was a Sales Solution Lead and provided bilingual client service. She has extensive experience dealing directly with clients and various stakeholders as well as giving presentations.
She earned a B.A. in Economics and Political Science from the University of Prince Edward Island and completed the IFC through CSI. She is fluent in English and French.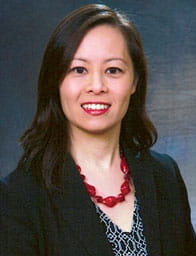 Debbie Wong, CPA, CA, CRPC™
Vice President, Tax Consulting, Private Client Group, Raymond James Ltd.
Debbie joined the investment services business after deciding to focus her time on helping people with their tax concerns through value-added services rather than through a fee-for-service model utilized in public practice.
As part of our team of private wealth professionals, Debbie works with our financial advisors to guide their high-net-worth clients toward practical solutions to their tax issues. She has expertise in Canadian and U.S. personal tax, specific issues affecting U.S. citizens or green card holders, and cross-border tax (immigration and emigration). Debbie joined Raymond James in 2004 as the tax manager in Operations and then transferred to Private Client Solutions in 2013.
Prior to joining Raymond James, Debbie gained 10 years of experience working in public practice as an expatriate tax manager at a major international accounting firm, and articled at an accounting firm handling financial reporting and tax compliance for small business families. Debbie obtained her chartered accountancy designation (CA, CPA) in 1998. She also earned the U.S. Chartered Retirement Planning Counselor™ (CRPC™) designation in 2018 to expand her perspective on the unique planning needs of our cross-border clients.
In her free time, she enjoys relaxing and travelling with her husband, and takes a particular interest in nutrition and fitness methods to age backward.
Jacqueline Knoblauch, CFP®, CLU®
Insurance Planning Specialist
As a Swiss Canadian with accountants for parents, I don't think my career comes as a surprise to anyone. Born and raised in the lower mainland, I graduated from the University of British Columbia in 2009 and have worked in the financial services industry ever since.
My experience includes brokering high risk loans and mortgages, mutual fund and insurance sales as an independent advisor, being a senior planner for a bank owned firm and as the national insurance specialist for Raymond James Financial Planning. My current role as Insurance Planning Advisor at Raymond James draws on all that experience and allows me to think about the financial situation of clients and their business as more than just numbers on a balance sheet, given my experience with both personal and corporate finances through different advisory positions. Currently, I sit on the board of the Vancouver Chapter of Advocis as their Advocacy Chair, working to have legal recognition in British Columbia for the use of the Financial Advisor title; this would be a step forward to bring clarity to Canadians when engaging a professional for advice.
Personally, my husband Jason and I have been married for over 10 years and still live in the neighbourhood I grew up in. As a parent to twins and a business owner, I fully understand the complexities surrounding personal and business finances as well as the intricacies and concerns that come with having a family to care for. For these reasons, the insurance and financial planning recommendations I make always keep those details top of mind.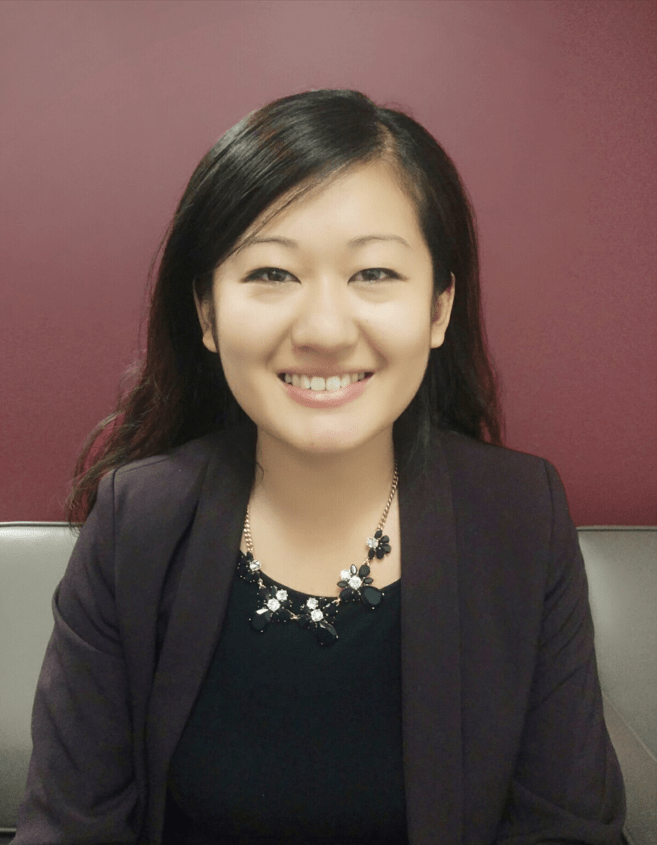 Diana Mao
Senior Advisor, Charitable Giving Program, Raymond James Trust (Canada)

Diana Mao is the Senior Advisor, Charitable Giving Program at Raymond James Trust (Canada). She works directly with Raymond James advisors and their clients to provide planned giving expertise with a focus on strategic charitable giving. Diana is also responsible for leading Raymond James' client philanthropy program, a donor advised fund program in partnership with Raymond James Canada Foundation.
Diana has close to a decade of experience in the wealth management industry, including four years running the donor advised fund program at CIBC Private Wealth Management. She has worked with Investment Advisors and Counsellors and their high net worth clients, both individuals and families, across Canada on facilitating their charitable gifts and advancing their philanthropic goals.
With a strong background in charitable gift planning, Diana helps clients develop their charitable intentions while incorporating tax effective donation strategies as part of an overall wealth plan.
Diana received her B.Sc. from the University of Waterloo, is an active member of the Canadian Association of Gift Planners (CAGP), and holds the Personal Financial Planner (PFP) and Master Financial Advisor in Philanthropy (MFA-P) designations.